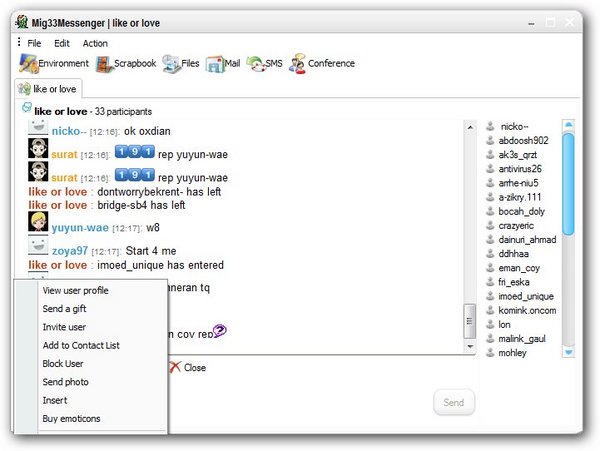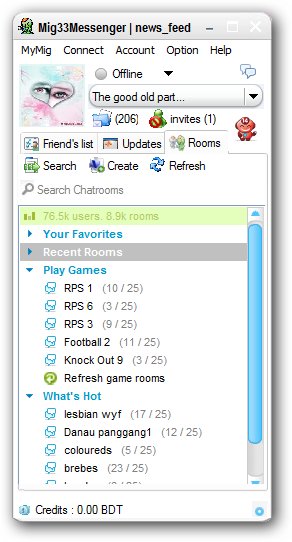 Mig33 Messenger v4.0.0.1
(cracked)
-= alen1.1 =-
Mig33messenger is mig33 chat application that can run on computers under windows.
Mig33messenger allows us to do a chat by our friends in mig33, with the various features available mig33messenger a pc application that much in demand by users of mig33.

----------
Features:
----------
* Multi / Single Window
* Application lighter
* Ease of sharing photos with features "drag and drop"
* Icon which makes the display more interesting mig33messenger
* Multyple IM (yahoo messenger, gtalk, AIM, facebook, msn, twitter)
* Etc.
•·.·°¯`·.·•°¨¨™¤¦Reply Frst 2 Get Da Link¦¤™¨¨° •·.·°¯`·.·•
Download From Da Below Link: